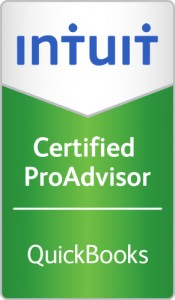 Our Quickbooks ProAdvisors help small to midsized companies (5-500 employees) install and fine tune Quickbooks solutions..
Our Quickbook consultants are certified Quickbooks ProAdvisors with years of business experience.
We provide the following Quickbooks related services:
Quickbooks setup
Quickbooks training
Quickbooks bookkeeping
Quickbooks troubleshooting
Quickbooks reporting
We focus on providing hands on Quickbooks experts to Southern California companies in Los Angeles, Long Beach and Orange County.
Call us at 562-726-4070 to get a free phone consultation.